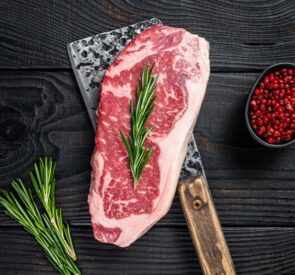 LEMOORE, CA – Tachi Palace Casino Resort is excited to announce a partnership with Harris Ranch and Mary's Organic Chicken that will feature all local food production.
Harris Ranch will provide beef directly from the Central Valley. Harris Ranch established a reputation for innovation in the beef industry, pioneering the development of a unique, branded beef program in 1982. Now one of the most recognized brands on the West Coast for decades, Harris Ranch continually strives to produce the highest quality beef in the world.
Mary's Organic Chicken will provide fresh organic chicken from Fresno. Mary's is family owned and operated since 1954. The company has always been committed to animal welfare, being actively engaged in improving the lives of birds from beginning to end and aligning with the nationwide movement to improve the lives of broiler chickens.
"Harris Ranch Beef is honored to partner with Tachi Palace Casino Resort, where we will provide local California Grown beef to their establishment," said Brian Jauregui, Vice President of Foodservice Sales of Harris Ranch. "We strive to work closely with local companies that care for the State of California. Our integrated structure allows us to produce beef products that meet Tachi's specialized needs. We are proud of our reputation as a beef industry leader and proud to be in partnership with Tachi Place Casino Resort."
"At Tachi Palace, we pride ourselves on providing the highest quality dining experience, and this starts with offering fresh, local foods," said Michael Olujic, General Manager of Tachi Palace Casino Resort. "The meats that Harris Ranch and Mary's Organic Chicken will provide come directly from our region, and we look forward to guests enjoying them at our Coyote Grill and other dining locations throughout the property."
To learn more about Harris Ranch, visit https://www.harrisranchbeef.com/
To learn more about Mary's Organic Chicken, visit https://www.maryschickens.com/organicchicken.htm